Thanks to a generous contribution from the Healthcare Foundation of Kansas City, Journey to New Life has a coordinator who helps clients apply for benefits to help them achieve stability.
About 75% of our clients struggle with mental, physical or emotional disorders that prevent them from obtaining and sustaining consistent, full-time employment.
Unfortunately, wait times to receive these benefits can take up to a year or more. Without help, many of our clients would likely not apply because they're unaware that they may qualify, or they would be denied because they don't know how to advocate for themselves or how to access the information necessary throughout the process.
Our Soar coordinator helps clients get the benefits that are available to them and significantly reduces the time involved so they can become independent more quickly.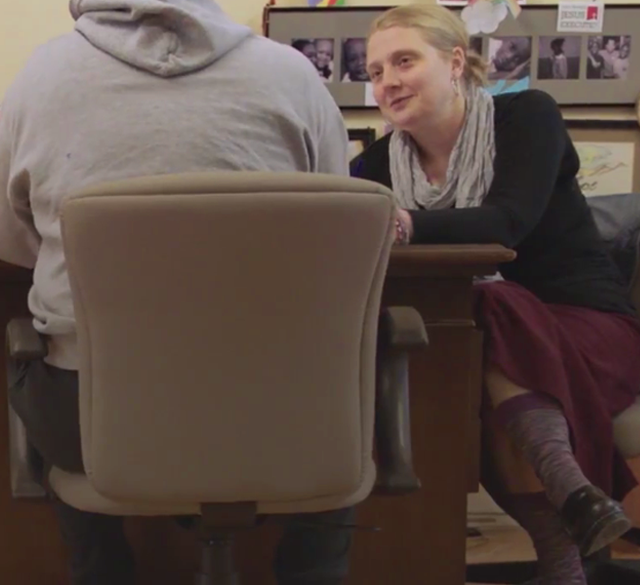 CHANGE A LIFE TODAY
"I'm always impressed by the courage with which our clients face the very tough circumstances they've found themselves in. This is one of the best volunteer experiences I've had."
Ken Gates • Volunteer