When an individual or family is homeless or facing imminent homelessness, it's difficult, if not impossible, to focus on any other aspect of life.
Every thought, every action, every reaction is fully fixated on finding that next safe place to sleep.
That's why Journey to New Life focuses on housing first. Our network of safe, affordable housing solutions combined with our rental assistance program for immediate, short-term financial relief works to effectively remove housing as a roadblock to success.
Once housing is stabilized, our case managers work one-on-one with clients to identify goals and establish realistic next steps. With a plan in place, we walk together with our clients as they work to achieve each and every milestone in their journey toward long-term stability and independence.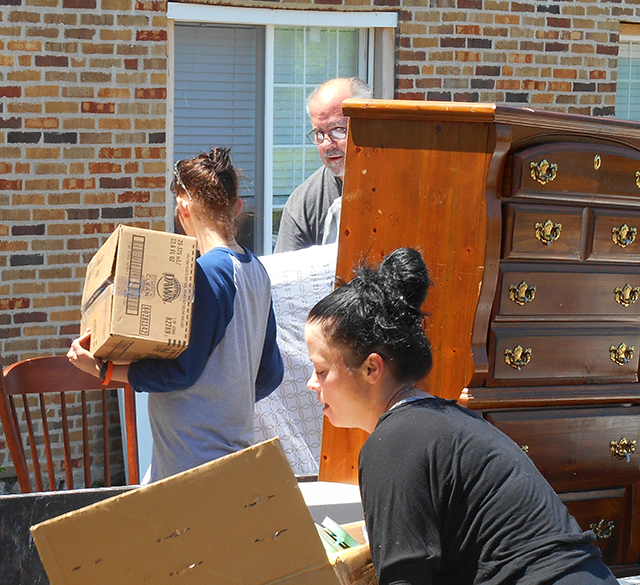 Volunteers help a client move into their new home
CHANGE A LIFE TODAY
"It feels so good and makes me feel like a woman and a responsible mother to have my own home."
Brandi Smith • Journey to New Life Graduate