HISTORY
Journey to New Life, Inc., was founded in 2013 after seven individuals, each with a substantial history and experience working with prisoner re-entry programs, came together to share experiences, discuss challenges and offer ideas. It was through those organic conversations that the group discovered some common factors that, when present together, created a particularly underserved — and at-greater-risk — segment of the ex-offender population. It's the triple barrier.
Anyone re-entering the community after prison faces many roadblocks to success. But, for those dealing with the additional challenges of mental illness or prior trauma, substance abuse and a history of incarceration, the journey is even more complex. Unfortunately, they had nowhere to turn for help. Journey to New Life was created to be that place.
When former offenders, regardless of their circumstances, successfully reintegrate into the community, they are less likely to commit new crimes — or create new victims. So it's good for everyone.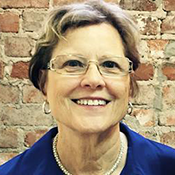 "Programs like these are what make our community safer. Ninety-five percent of our clients never go back to prison. It just makes sense."
Rita Flynn • Program Director
Thanks to the extensive re-entry and restorative justice experience of the staff and Board along with a generous community of donors who made it all possible, Journey to New Life grew and expanded quickly. In 2015, the organization added Journey House for Women, a 22-bedroom residence that serves as a temporary home for former female offenders. Over time, the goal is to add several more of these homes.
At Journey to New Life and Journey House, former offenders who are re-entering the community get so much more than just a place to sleep at night or help with basic human needs.
Because it's built on a restorative justice approach focused on healing, hope and, most importantly, an opportunity to begin again — it offers them the power to change.
Inmates are released back into Missouri communities every year.
Children, or other family dependents, have a parent in prison in Missouri.
Women in Missouri prisons have children or other family dependents.
The average cost per year to assist a former offender through Journey to New Life versus $21,140 per year to re-incarcerate.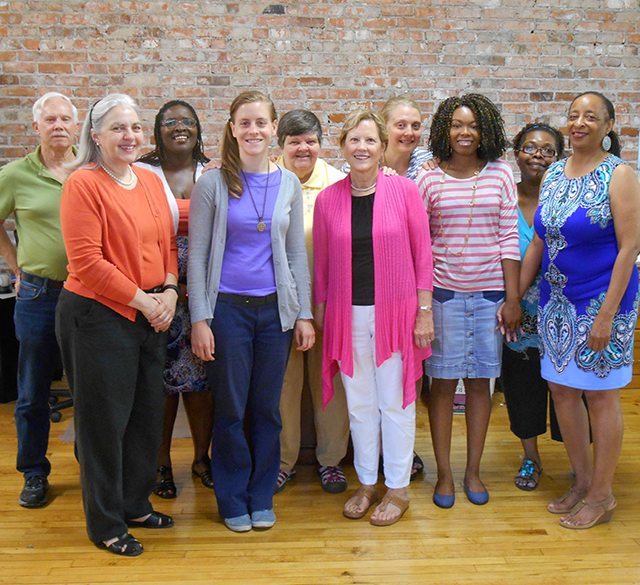 Journey to New Life Founders & Staff
VISION
Every individual, no matter their circumstances, will have quality participation in society.
MISSION
Journey to New Life maximizes quality of life for men and women returning to the community from prison or other involvement with the justice system.
"Those who come to us find guidance and compassion, not judgement."
BOARD OF DIRECTORS
Sr. Rose McLarney, CSJ, Chairperson
Peggy Baker, Vice-Chair
Darnell Coffey, Program Graduate Board Member
Tom Cotton, MD, Treasurer
Sr. Marie Joan Harris, CSJ, Board Member
Toya Like, Ph.D., Board Member
John Mocella, Board Member
Sr. Berta Sailer, BVM, Board Member Emeritus
Fr. Gerald Waris, Board Member
Georgia Walker, Executive Director, Ex-Officio
Rita Flynn, Program Director, Ex-Officio
ADVISORY BOARD
William H. Dunn, Sr., JE Dunn Construction
Virginia Dee Evans
Joseph & Charlotte (Sue) Fahey
Ken Green
C. Patrick McLarney, J.D.
Margaret May, Nutter Ivanhoe Neighborhood Center
Fr. Garry Reichmeier, CPPS
CHANGE A LIFE TODAY
"I've always felt compelled to help. When I started volunteering at Journey to New Life, I met the ex-offenders. Right away, I knew I had found a mission that really gave these individuals a chance for a stable, productive life, while also keeping our community a bit safer."
Tom • Volunteer & Retired Physician